Top Cuisines of Pakistan
Pakistani cuisines were influenced by Middle East and Central Asia in the beginning. However the cooking method and traditions are similar to North India, which dominate meaty items. The extreme diversity of Pakistani areas are differences in ethnic and cultural values from region to region. Top Punjabi and Sindhi cuisines are flavourful, but spicy. As we travel towards South East, East and North of Pakistan the cuisines get less spicy but rich in flavour, taste and aroma.
The food course in Pakistan consists of three meals in a day. These include breakfast, lunch and dinner. Any area has no exceptions in this regard.
Swati Cuisines
Swati cuisines are clear reflection of the cultural aspects of the Pashtuns. Meat, especially lamb meat, is an essential part of Pashtun cuisines. Rice, chapli kebab, mutton tikka and karahi are the top specialties of Swat. The traditional cuisines are completely devoid of spices.
Now let me share a list of delectable and tempting food that tourists can enjoy during their visit to the Swat valley.
Karahi
Karahi is a top speciality in Swat because of its spicy flavour and aroma. The karahi actually refers to cooking any kind of meat in a specific utensil, a Wok. Local people usually like chicken, mutton and lamb in making karahi.
Chapli Kebab
Chapli Kebab
Kebabs, especially Peshawari Chapli kebab, are the favourite food of Swat. The traditional and delectable cuisine is often served at grand feasts with imli chatni (tamarind sauce) or green chatni (Mlmint and green chilli sauce).
Charsi Tikka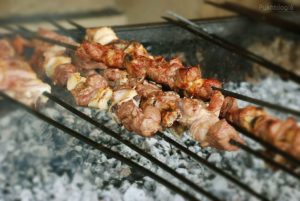 The charsi tikka is of Afghani origin with flavourful taste which makes it tempting and appealing. This wonderful fusion of Persian and Afghani cuisines is widely available everywhere in Swat.
Biryani
Biryani is a traditional dish of Pakistan. We make biryani with Basmati rice, meat and vegetables. The types of biryani include bombay biryani, hyderabadi biryani, sindhi biryani, kunda biryani, mughlai biryani, kofta biryani, tikka biryani, prawn biryani, fish biryani, vegetable biryani, egg biryani, dum biryani, qeema biryani and chilman biryani. It's in fact a North Indian specialty. Delhi (Mughalai cuisines) and Lucknow (Awadhi cuisines) are two known families of this delicacy. This is the most enticing meal in the South Asia.
Kabuli Pulao
The savoury dish of Pashtun origin is called Kabuli Palao or Afghani Pulao. This is the national dish of Afghanistan. Pashtuns usually make it with cauliflower, cabbage, carrots, nuts and large pieces of lamb.
Sajji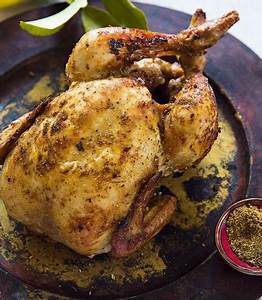 Sajji is a top recipe from Balochistan. Balochi makes it either with whole lamb or chicken. They usually marinate it with salt only, then stuff it with rice and roast it over coal embers. Serve this tempting cuisine with a special bread "kaak" baked in a traditional clay oven (Tandoor).
Shinwari Karahi
This karahi originally belongs to the Shinwari clan who live in Nangarhar Province of Afghanistan and Landi Kotal (FATA), Pakistan. Shinwari people traditionally make it with mutton, beef, chicken or lamb as Pashtuns are basically meat lovers. This dish is enriched, full of aroma and fragrance that satiate the taste buds.
Roast
Roast is the top most traditional dish all over Pakistan. This is simple and easy to make yet tasty, delicious and aromatic cuisine which requires less cooking time. Just marinate it for a while in some spices before frying it in the oil, roast or bake, cook on coal, or steam. Serve it hot with naan, raita and salad for a delectable presentation.
Mutton Handi
Handi (chicken, mutton, beef or lamb) is traditional cuisine in Pakistan. People usually use boneless meat, yogurt, cream and other spices to make this delicious and delectable recipe.
Titanic Ice Cream
Although all types of ice creams are available in Swat, yet Titanic ice cream remains the market leader. There is a variety of flavours like bunnies and chocolate.
Breads
The breads of Swat are unique and appealing to eat. Chapati, naan, kaak, sheermal, taftan, paratha, puri and tandoori roti are top breads of the valley.
Previous article by Fehmeeda Farid Khan, Urban Heat Islands Menace in Big Cities