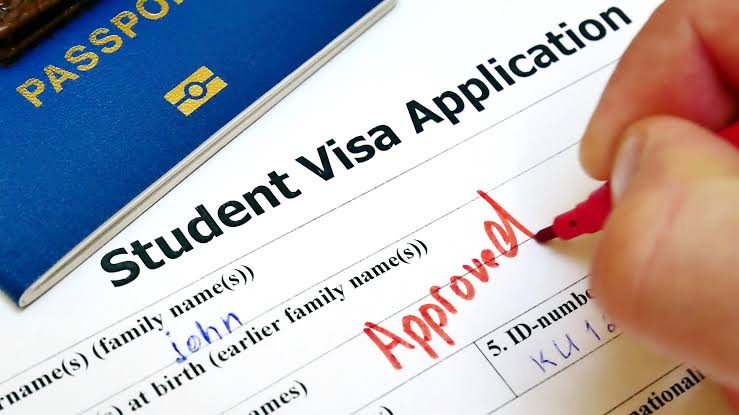 Student Visa:
Faryal Osman Khan had some interesting queries after I published and shared my blog regarding Bus Service between Pakistan and China. She asks about visa processing and F & M Visa Category. I realised it's preferable to produce a series of articles rather than explain everything individually. Here are the steps that students must take in order to study abroad.
Apply to a Foreign University:
A university must accept a student before applying for a student visa. He/she should investigate the universities that offer the programme of interest and apply directly to the university.
Receive an Invitation Letter:
Once the university has made a decision on a student's application, he or she will receive an invitation or acceptance letter if admitted.
Prepare Documents:
Students must acquire all of the necessary documents for a student visa application. These include a passport, a passport photo, the letter of acceptance, and proof of financial support.
Submit Visa Application:
Students can apply for visas at their home country's embassy or consulate. They can also use a visa processing centre to submit their applications.
Wait for Visa Proceedings:
Because the processing period for a student visa varies. It is advisable to apply well in advance of the desired travel date.
Collect Visa:
A student will obtain his or her visa once the visa application has been dealt with and approved. Check the details on the visa carefully (before travelling) to confirm they are all correct.
F & M Visa Categories:
Her actual query concerned the F & M visa categories. It refers to non-immigrant student visas awarded to foreign nationals who desire to study at an academic institution or language training programme in a specific country. Academic students use the F visa, whereas vocational or non-academic students use the M visa. Both visa categories require the applicant to have been accepted by a SEVP-approved institute. He/she must show sufficient funds to cover tuition and living expenses during his/her stay in the foreign country.
To apply for a F & M visa, the applicants must first get a Form I-20 from their desired institution, pay the SEVIS fee, and then finish the visa application process at the embassy or consulate in their home country. The applicant must also show that they have a residence overseas, that they do not want to forsake and that they intend to depart the nation after their studies are completed.
End Note:
It's vital to remember that the specific requirements and process for acquiring a student visa for a specific nation may differ depending on the student's country of origin and the university they're attending. For the most up-to-date information, contact the embassy or consulate in the home country.
Author: Fehmeeda Farid Khan