Eco-Tourism:
Since tourism has become an emerging industry in the world therefore it turns out to be a big source of income. It seems like Eco-tourism grows parallel to the monetary benefits. Eco-Tourism is booming and flourishing business nowadays even in Pakistan. This is a good omen for accelerating economic growth. However the uncontrollable population growth causes many problems. Resultantly the collateral damages occur that are harmful for biodiversity and environmental protection. Economic development, excessive concrete construction, littering, bonfires, fireworks and haps of garbage are marking adverse effects on the environment. To cope with the alarming level of risk factors of such hazardous phenomena, adoption of a long-term strategy is the need of the hour. An effective policy must be introduced from the grass-root level. Eco-Tourism should be made a compulsory subject in the syllabus of schools, colleges and universities.
Imparting Awareness
Risk-reduction plan for protecting the environment is a must for everyone. Influencers can play a pivotal role in impeding littering and pollution issues. They must include articles in their respective blogs on Eco-tourism.
Defining Terminology
Eco refers to Ecology or Ecosystem. This is relatively a new term in Pakistan. A few people know about this terminology. Ecology is in fact, a scientific analysis. It is the study of mutual interactions between living organisms and their surrounding environment. This interdisciplinary field includes biology, geography and earth science.
Ecotourism is a comparatively modified branch of the Ecosystem study. Mainly it deals with the tourism related fields. It consists of many a attributes. For instance, to educate travellers, ecological conservation, economic development and politically empowering local communities. Above all, to respect for the existing cultural heritage as well as protecting human rights. Eco-tourism is a critical weapon which environmentalists can widely used in preservation of mother-nature.
The Significance
Basic concept behind this terminology is keeping the natural resources intact for the future generations. Furthermore to keep the tourist points safe with less human intervention.
Fortunately some universities have started degree programmes on the subject of eco-tourism.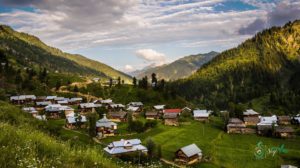 Eco-tourism focuses on responsible travelling, inter-personal growth, environmental sustainability of flora and fauna. This field provides a deep insight into exploration.
The Eco-tourism programmes must include:
The negative impacts on tourism towards the environment.

To minimise adverse effects on increasing the integrity of local people.

Proper study-plan for evaluation of environmental and cultural aspects.

Promoting recycling methods and modification.

Efficient use of energy and water.

Conservation of natural resources.

Methodology implemented through advocacy of environmental, economic and social security.

Economic activities for local communities.

It is our divine responsibility to make Eco-tourism an effective tool for biodiversity.

Print, Electronic and Social Media can play an effective role for protection of natur

al resources.
Eco-Tourism Attributes

:
Excessive tourist activities can cause:
Air pollution
Emission of the greenhouse gases
Heat-trapping phenomenon
Global warming.
Hazards towards climatic-changes.
Difficulty in striving for sustainable well-being of natural resources as well as the community.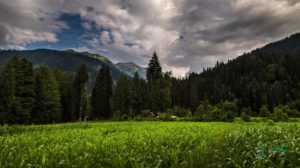 Environmental Awareness Aspects:
This subject is so sensitive and sophisticated yet equally essential and important. Tourist places in Pakistan are badly affected by throwing heaps of garbage and trash by the locals as well as travellers. Mountains, rivers, forests and meadows are getting polluted with the leftovers of tourists which is propelling everywhere. There are some sanctuary measures mentioned below, for the customization of Eco-friendly tourism in Pakistan.
Conservation of environment.
Empowering the locals.
Respect for all the cultures.
Protecting human rights.
Conservation and sustainability of biodiversity.
Conservation and preservation of cultural diversity.
Creating livelihood opportunities for the locals.
Sharing socio-economic benefits.
Establishing management & eco-tourism enterprises.
Tourism without damage/destroy natural resources.
Manage luxury items.
Preservation of flora and fauna.
Tools for protecting the serenity of the mountains.
Making arrangements for garbage dump effectively.
Promote recycling methods.
Imparting awareness among the tourists.
Use of environment friendly products.
Efficient usage of energy and fuel.
Safety measures for protecting the forests.
Preventing propelled wastage and di
spose of it properly.
Author: Fehmeeda Farid Khan