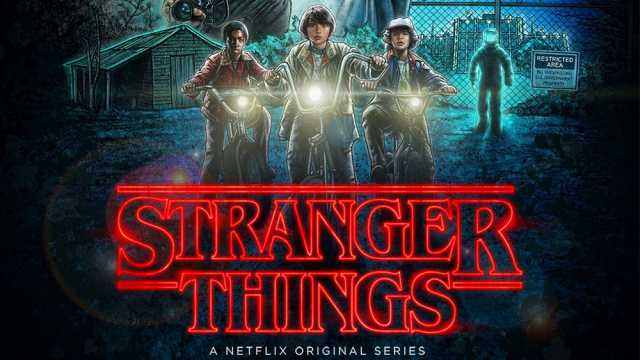 Web Series: Stranger Things
Imdb rating: 8.7/10
Genre: Horror, Thriller, Sci-Fi
Review: Aqib Raza
I don't like science fiction movies or series. Rather I like thrillers or suspense type of movies or series. I heard the name of Stranger Things for a long time and a lot of praise from people.
In the meantime, its four seasons have come, when I started watching it. When I start watching this season, I kept watching one episode after another without losing my interest. Along with science fiction, there is also a dash of horror and thrill.
The story of the series begins in Hawkins, Indiana, USA where four young friends, Will, Mike, Dustin, and Lucas are returning home after a night of playing. Will recklessly drives his bicycle into a contraband and he got disappears from there.
On the other side, in the lab established by government in the same city, some scientists are conducting illegal experiments on humans. From there the game of Thrill-Horror begins.
The fourth season was a bit too long which comes out a little boring but the final episodes were great. It seems to be the only season that got better and better with each passing season.
Children and adults both will equally enjoying this series.
While watching this series, I was wondering about the minds of the makers who came up with such ideas and presented it on the screen in a spectacular way. I wish such series are also made in Pakistan too.
Anyway I'm eagerly waiting for the season five which will probably come in 2024. Hopefully next season will be more modified and advanced one.
Watch out this series, totally recommend it. I hope you would like it.
You can enjoy the previous Review by Sidra The Subtle Art of Not Giving a Fu*k