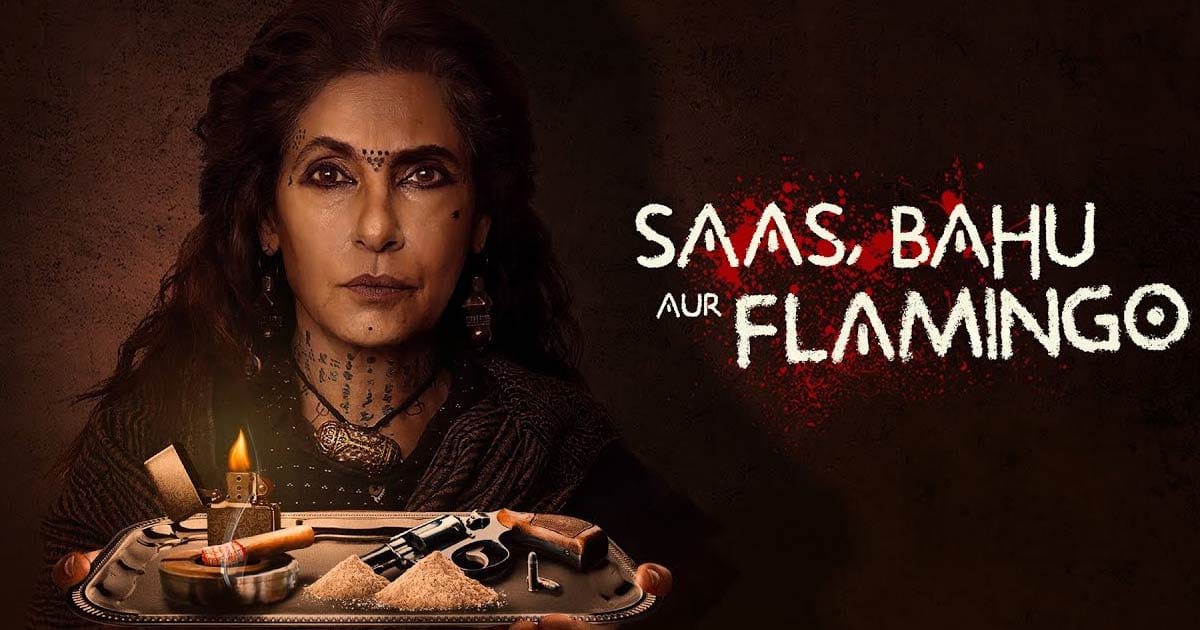 Series: Saas Bahu aur flamingo
Genre: Crime, Thriller
Imdb Rating: 8.1/10
My Rating: 8/10
Cast: Dimple Kapadia, Radihka Madan, Isha Talwar, Angira Dhar.
.
The name may be misleading, but the show is definitely not. That's because this Saas-Bahu saga is nothing like the daily soaps featuring mothers-in-law and daughters-in-law playing petty kitchen politics. These are feisty women, who shoot first, ask questions later. They run a complex and sophisticated drug cartel from a nondescript town in rural India.
It also shows a story of women who suffered and came out of their suffering stron, vicetorious.
Saas Bahu culture is a little differnt in this series. Quite of opposite of what we see in real life. Also we see women putting an end to patraiarch in the series.
I recommend you to watch the series. You will love Dimple Kapadia's acting as Rani Baa also all the actors in the series have given good performance.
I also liked Naseerudin SHah's acting in the series. In a small limited role he did but does his job well.
The background score is amazing tlo be honest. In the romantic, or the tense scenes, it does amplify the sequences. The cinematography is good. The action set-pieces were good, but could have been better. Towards the end of the series, the screenplay is rushed. The last episode does not hit you as much as it should be.
Its a great series. Waiting for its season 2.
indian script creators pick some touching topics. It reveals their seriousness in capturing the audience of drama and film industry. I wish Pakistani content writers could compete with them in this field. But it's still a far cry for us.
The analyst of Saas Bahu aur Flamingo is Aqib Raza, who previously wrote witful reviews like Sirf Ek Banda Kafi Hai and many more.