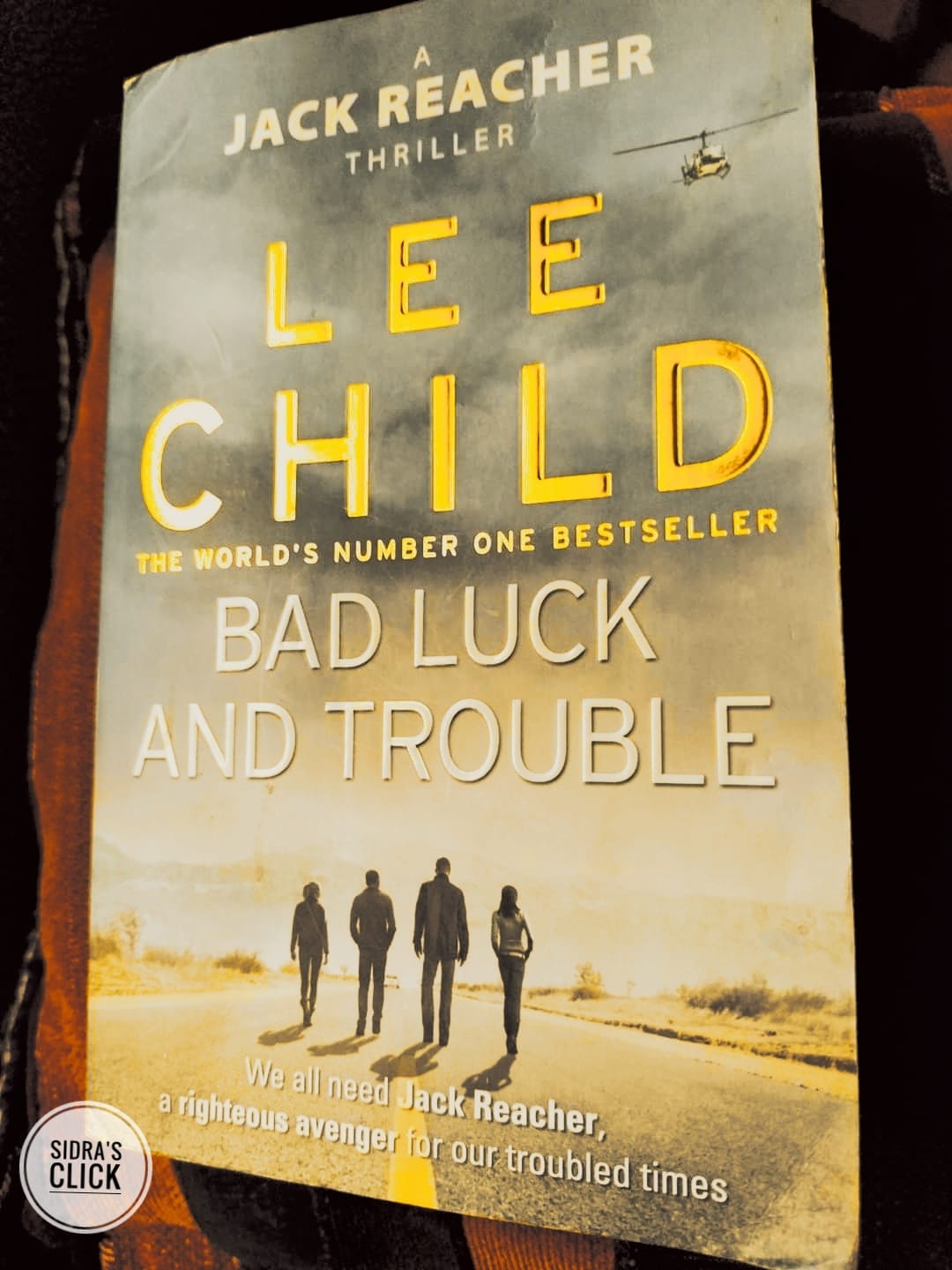 Bad Luck and Trouble
Lee Child
This is among one of the Jack Reacher series, Lee Child has developed. It's a thriller where Jack is a larger than life character. A former MP (Military Police) officer who managed and trained a team that is equal or infact better than rest of world.
The story begins with mysterious abductions and killings of his former teammates. Jack with three other members of his team set on the mission of finding and punishing the responsible culprits. Hence it begins a very interesting, thrilling and exciting chain of events.
Their mode of communication, the swift reflections, fight sequences and investigating techniques etc. make it a hard to put down the book. For example his teammate sends him messages as bank transactions. Jack solves problems using number games etc. The ever building suspense the twists and turns of plot will glued to it till the end.
The author goes through each point in detail and to paint a picture in readers minds. He thoroughly describes each sequence which may or may not be boring at times and you wish lets move on now.
Some of these books change into movies as well. I have seen two of them. Tom Cruise plays he character of Jack Reacher on screen. Now there is a stark contrast between these twtwo. In book Jack is a huge giant, very tall and with rough personality. But on the other hand there is Tom Cruise who is not matching with this criteria.
While reading I can actually see the characters I can hear their voices in my ears etc. But here I was totally confused as the Jack in book is nothing like the Jack on screen. The movies are good though which is rare a phenomenon in book adaptations.
I personally enjoy thrillers in fiction reading so I recommend Bad Luck and Trouble.
Previous Blog by the Author The Subtle Art of Not Giving a Fu*k