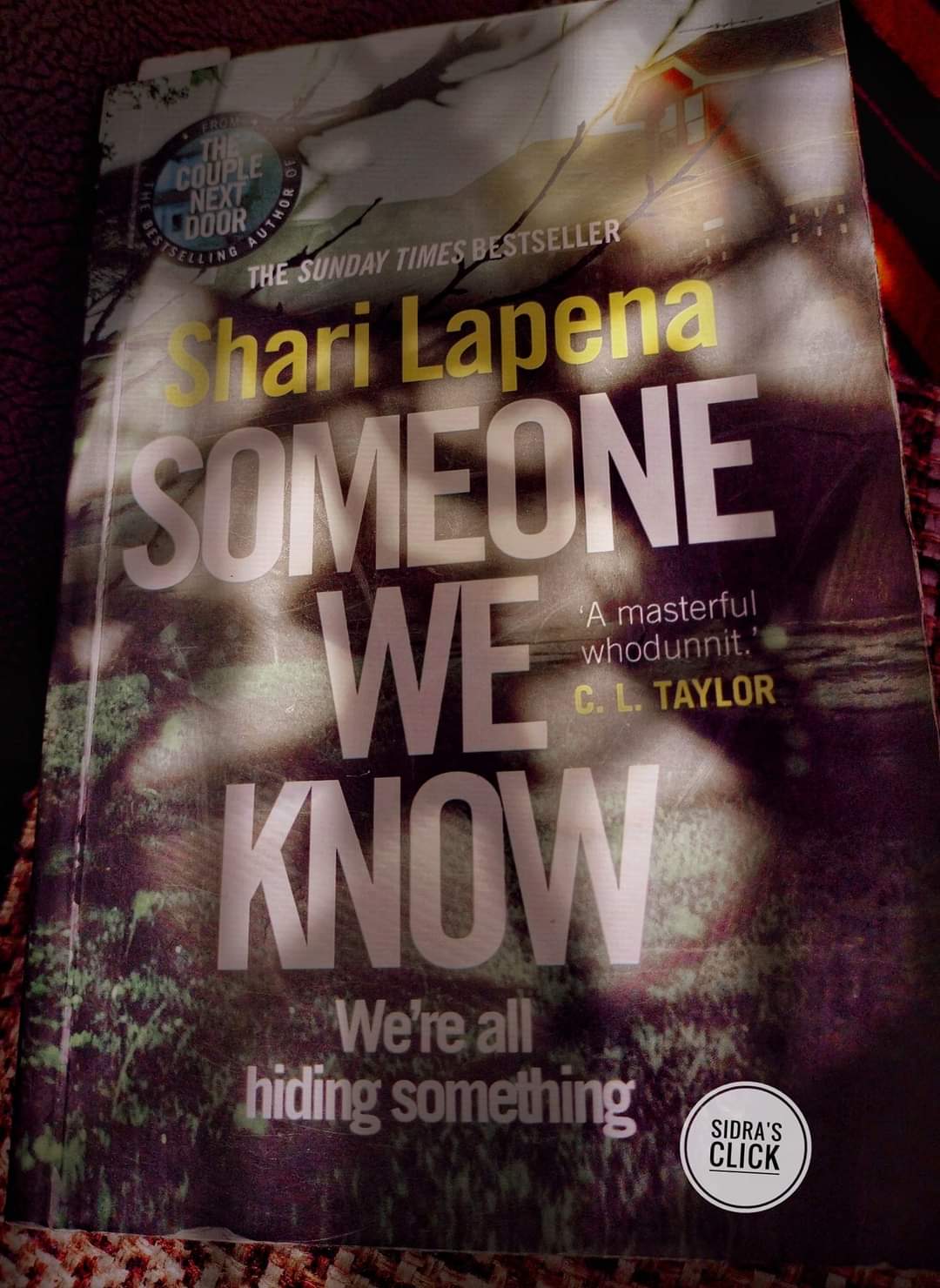 Crime suspense especially murder mystery is my favourite genre. Somehow my reading speed is faster with them as well. May be because I want to get to the end of it and solve the case. An unsolved murder in a peacefully and sleepy town does sound interesting and promises a good read.
Someone We Know is a fast pace thriller that moves right into the action from the very first page. Things are happening and unraveling simultaneously hence keeping the reader hooked and guessing till the end. There interlinked stories are running parallel and colliding. Neighbors are seemingly know each other for long.
Raleigh has a reputation of a good boy but in the dark of the night he slips out and break into neighbors houses snooping around their computers. This is a shock for the parents and becomes a serious threat once a murder happens in one of those houses. Amanda and Robert are relatively new to the town.
To the outside world they are a handsome, wholesome power couple. But what lies behind closed doors comes to light once Amanda's body is found in the trunk of her car from the bottom of a lake. She was a striking women who loved to go out and flirt which her husband despised, hence the main suspect naturally. But did he do it? Else Larry, Keith or Paul who was it to do? As the detectives start asking questions fingers are pointed towards each other. Assumptions and rumours boom and suspicion hovers over all. It uncovers how much is hidden under the well kept, all good, manicured lives of people around us. It also examines how far one can go to keep their loved ones safe.
Someone We Know is a straightforward fast moving psychological suspense. This happened, that happened then this happened next. No flowery language, no wasted words and no going off track. Shari Lapena kept the plot tight with small chapters. That's why it's so enjoyable.
Success of a good suspense is when you keep guessing till the end. The book is that kind of a page turner. If you like this suspense genre, must give it a chance. Oh before I end it , lock your doors before sleeping and don't trust your neighbours too much as it says "we all have something to hide".
You may also like She Said by Sidra Javed.