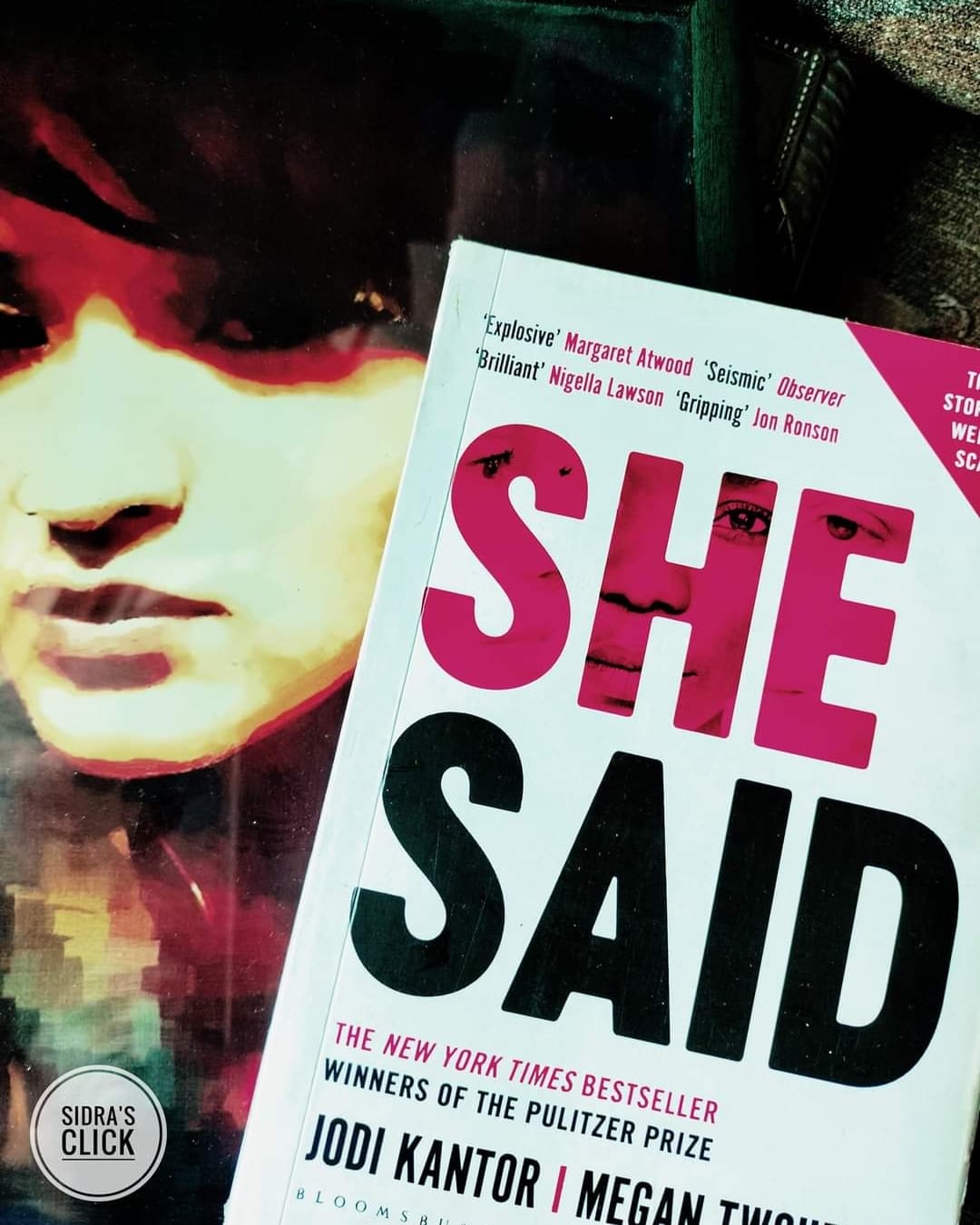 SHE SAID
Jodi Kantor, Megan Twohey
This book is an account of investigative journalism. Two journalists Jodi Kantor and Megan Twohey of the New York Times took upon themselves to investigate the truth about the rumours regarding Harvey Weinstein and his treatment of women, the exploitation and harassment of Hollywood actresses, models and even his own employees. It proved to be a tough task as his name was synonymus with power and women were not comfortable in coming forward with their allegations.
.

Jodi and Megan had months of off the record interviews with women. Their investigation unearthed a web of secret payoffs and non disclosure agreements. Harvey Weinstein had top lawyers in his team who would help him cover up his wrong doings and make the agreements leak proof. This was one of the hurdles in women coming forward. But with the help of a breakthrough reporting technique Jodi and Megan helped to expose it. When finally their initial Weinstein story was published, it opened up Pandora's box of complaints. Women all over the world came up with their own traumatic stories. Hence it began the Me too movement.
.

The book is sort of a suspence thriller which started off on some rumours and then exploded. As the investigation proceeds they came across heaps of disturbing stories, the struggle of convincing women to come forward, following up with sources, often the promising leads would turn dead or disappear. The fascinating part was their strong ethics. Each and everything scrutinized minutely to eliminate any kind of doubt from the story. Meetings with lawyers and Weinstein to eliminate any false statements etc. You just can't publish anything before cross reference and thorough research. Unlike here where we come across fake news and biased reporting every day.
It is a good read. I recommend it.
Previous Blog of Sidra Javed is