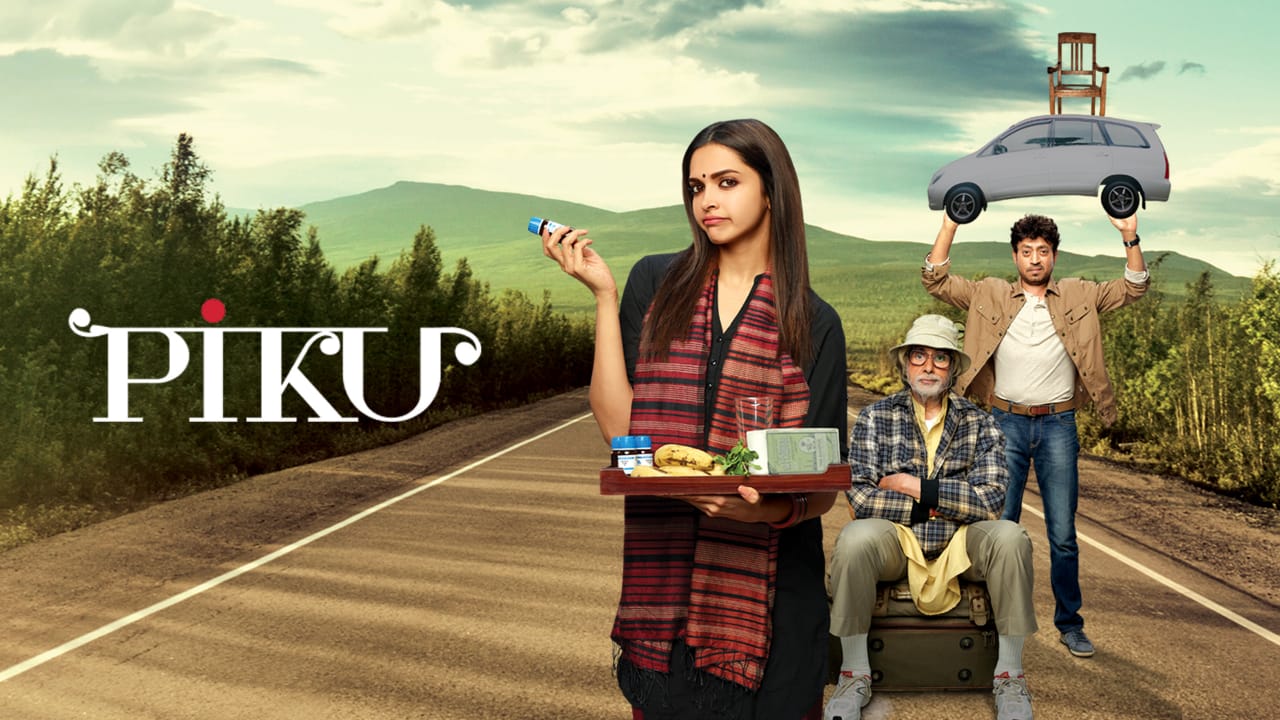 Movie: Piku
Directed by: Shoojit Sircar
Genre: Drama
Imdb Rating: 7.7/10
My Rating: 7/10
Cast: Deepika Padukone, Amitabh Bachchan, irrfan Khan
'Piku' tells the story of an old age man (Amitabh) who is suffering from constipation. He travels with his daughter (Deepika) along with cab owner (irrfan) on a memorable road trip from Delhi to Calcutta to visit their ancestral home.
'Piku' is about relationships and responsibilities. It narrates the relationship of an overbearing, constipated father and his hard working daughter.
The Movie leaves you with a weird sense of responsibility, something we all know but don't want to accept or have forgotten down the road.
All characters look very real. Love scenes are realistic, unusual but project the correct emotions.
Film is slow but you still enjoy it. You will be smiling and sometimes burst into laughter.
Brilliant performances by all the actors.
If you want to be a part of an endearing journey of father and daughter do watch this film at earliest.
Review by Aqib Raza
You may also like Snowpiercer