HOW DO YOU LIKE ME NOW?
Holly Bourne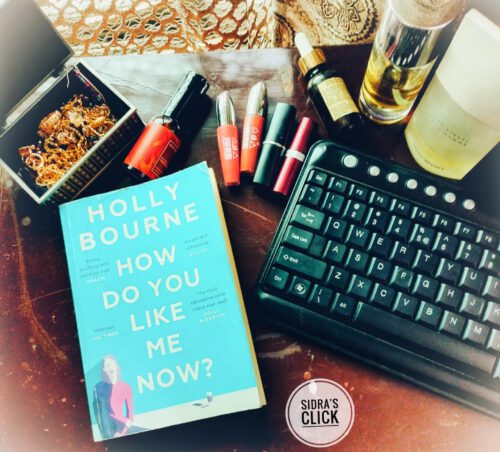 Sometimes you get a great deal of diverse topics in a single book and this book is one of them. It starts off a simple story but once you finish it and think about it. You will see that it has subtly touched so many aspects of our lives that affect our peace of mind.
This is a story of Tori who is writer of a best selling book and is hugely popular among people. She is running her social media Facebook Instagram etc. and is always interacting with her fans. She is busy with book signings, being called on TV shows, she even gave Ted Talk. So overall, she paints a very prosperous and fulfilling life. But, she is falling apart in her personal life. Her relationship with boyfriend Tom is on the verge of collapse yet she is unable to let it go.
Here you will see that majority of women have same fears, anxieties, insecurities and eisodes of frustrations. No matter they are a Desi or a celebrity like Tori. We often get inspired by social media influencers. Here the writer gives us a sneak peak on the back side story. Where posting a single selfie is a hassel in itself for these people. The insecurities they have about their image, their age, how they look. The constant pressure of keeping the brand at all time high is exhausting.
The writer also touches the aspect of comparison this social media has brought into our lives. While going through these posts, we compare our life situations with these people. Whether they are our friends or not but it brings a sense of dissatisfaction in our lives. There is Dee who is Tori's best friend. Yet writer shows us how the dynamics of such a long and strong friendship change. When one person is struggling for something and the other gets it so easily.
The story might seem to drag in between as you feel Tori really needs to make a decision now. But while there is a drag in that part. There are many things that are happening in between, small subtle nudges. This is a story many of you can relate to. The writing style is engaging and witty so you read on effortlessly.
I recommend it.
Critical Analysis by Sidra Javed