Sarwali Peak:
Sarwali Peak or Dabbar Peak is located between Neelum valley and at the brink of Shounter valley. It is in the foothill of Nanga Parbat. It resembles to Nanga Parbat in its appearance. Sarwali Peak, also Toshe-Ri I, is the highest peak in Azad Kashmir. Its altitude is 20,754 feet (6,326 metres) above sea level. Sarwali glacier surrounds it from all around, which is the largest glacier in the Neelum valley of Azad Kashmir. The Peak is so tough in climbing that many expeditions failed to conquer it and so many mountaineers lost their lives while trying to scale it.
Sarwali Peak Trek:
The Peak is popular as "Virgin Peak" among the mountaineers. Its base-camp is Domail Bala. The trek which starts from Domail Bala, is giving access to the awesome scenery and superb view. Mazeno-La mountain is behind the Peak. However IFJAMU Pass is on the right side of the peak. No one succeeds in crossing the Pass until now. The mighty Nanga Parbat is visible after crossing the last tough ridge-line of the pass.
To reach to Sarwali Peak from Islamabad, the route is as follows:
Islamabad  > Muzaffarabad > Athmuqam > Sharda> Kel > Domail Bala > Sarwali Peak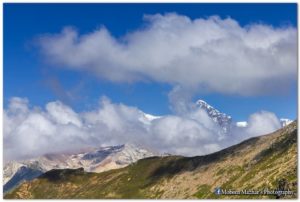 There are various means of travelling between Islamabad, Rawalpindi and Muzaffarabad. The transportation includes buses, coasters and private transport. Rather fewer buses and coasters can go up to Kel valley. For further journey, Jeep is the only option for travelling towards Domail Bala. Trekking and hiking takes three to five hours of continuous climbing, from Domail Bala to the Peak.
The Significance:
There are many names of the Sarwali Peak like Babbar Peak and Toshe Ri or Virgin peak. Toshe Ri is in actual the Toshain I. It locates at the junction of the Neelum Valley and Shounter Valley in  AJK,  where Toshain/Rupal Glacier is towering higher in the Rupal valley of Nanga Parbat. It is the highest point in Azad Kashmir. The Kashmir Tourism Department sent an expedition to ascent the peak, in 2004 which was not successful. The ridge-line forms the Toshain range which contains the Toshain II, Toshain III, Toshain IV and Toshain V in Shounter Peak). All the peaks are technically tough and highly glaciated. Three Islamabad based climbers; Imran Juanidi, Usman Tariq and Khurram Rajput tried to conqure it but they all went missing on 31st August 2015. These unfortunate climbers could not find beside search operation for many time.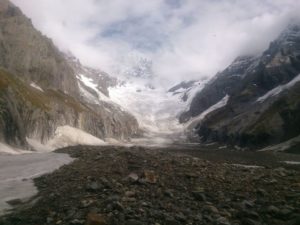 Author: Fehmeeda Farid Khan