Cuisines of Pakistan:
Pakistani cuisines are mainly inspiration of Middle Eastern or Central Asian countries. The cooking style and traditions are somehow similar to the Northern Indian cuisines which are mostly meat dominating. Pakistani cuisine is vastly diversified. From region to region, it impacts the ethnic and cultural diversity.
Punjabi and Sindhi recipes are rich in taste but they are bit spicy. As we travel towards South East, East and North of Pakistan, like Balochistan, Azad Kashmir, Gilgit-Baltistan, Khyber Pakhtunkhwa and Federally Administer Tribal Areas (FATA) as well, the taste and aroma of the food becomes lighter. The meals of these are less spicy yet rich in delicacy and aroma.
Swati Cuisines:
Swati cuisines reflect Pashtuns cultural aspect. Their main course consists of Rice and Kebabs. Meat, especially lamb meat is essential part of the Pashtun cuisines. Rice, Haleem, Chapli Kebab, Tikka and Mutton, Lamb or Chicken Karahi are poular specialties of this region. Their traditional cuisines are totally spice less.
Pakistani course consists of three basic meals a day like breakfast, lunch and dinner. Swat valley has no exemption of it. Now we are going to summarise some mouth watering and tempting food which tourists can enjoy during their trip to the Swat valley.
Chicken/Mutton/Lamb Karahi:
Chicken, Mutton or Lamb Karahi is a famous dish in Swat valley of Pakistan. It is quite a popular specialty, for its spicy texture, taste and aroma. The name Karahi actually refers to its cooking utensil, a Wok.
Chapli Kebab:
Kebabs, especially Peshawari Chapli Kebab are quite popular in Pakistan. This dish is very delicious in taste and often gets a a place in grand feasts. It is a pure Pakistani traditional recipe. It often serves with Imli Chatni (Tamarind Sauce) or Green Chatni (Mint and Green Chilli Sauce).
Charsi Tikka: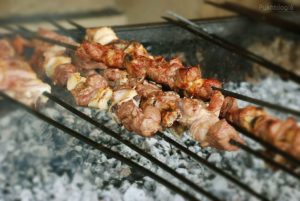 The Charsi Tikka is another popular dish of Afghani origin. It is really tempting and appealling because of its flavorful taste. The recipe of the Charsi Tikka is a fine blend of Persian and Afghani cuisines. It is readily available all around the Swat valley.
Chicken/Mutton Biryani:
Biryani is such a traditional Pakistani specialty, which is quite popular among all and sundry. Pakistani people use Basmati Rice in Biryani, along-with meat and vegetables.Popular types of Biryani are Bombai Biryani, Hyderabadi Biryani, Sindhi Biryani, Kunda Biryani, Mughlai Biryani, Kofta Biryani, Tikka Biryani, Prawn Biryani, Fish Biryani, Vegetable Biryani, Egg Biryani, Damm Biryani, Chilman Biryani etc. We didn't find its origin, yet it often relates to North India, Delhi (Mughalai Cuisines) and Lucknow (Awadhi Cuisines). Its rich taste and aroma of flavors makes it the most tempting meal of the whole South Asian region.
Qabili Palau:
It is called Qabuli Palaw or Afghani Palau and it is a savoury dish of Pashtun origin. As a traditional Afghani cuisine of Central Asia, it is also a national dish of Afghanistan. It is made up of Cauliflower, Cabbage, Carrots and different Nuts. Originally it is cooked with large pieces of Lamb.
Sajji: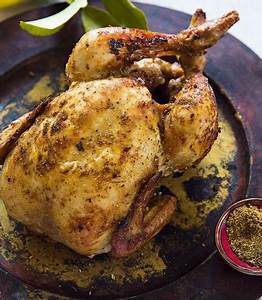 Sajji is a popular dish of Baluchistan, Pakistan. It is made with whole Lamb or Chicken. Before being cooked, it is marinated thoroughly with salt only, then stuffed with rice and roasted over coal embers. It is served with a specific bread, "Kaak". Kaak is baked in a traditional oven or "Tandoor".
Shinwari Karahi:
This recipe originally belongs to Shinwari Tribe. The tribe lives in Nangarhar Province of Afghanistan and in Landi Kotal area of FATA, Pakistan. You can make it with either type of meat, be it mutton, beef, chicken or lamb. Pashtuns are basically meat lovers, so it lets them satiate their taste buds, enriches with aroma and fragrant flavors.
Roast:
It is original Chinese recipe which is quite popular even in home feasts. It is a simple and easy in cooking, yet quite delicious and aromatic in taste. The recipe takes less time in preparation and cooking. Marinate it with the spices and roast it in oil. You can cook it with different ways like in oven, on coal or in steam. Serve it hot with Naan, Raita and Salad.
Meat Handi:
Chicken (also mutton, beef or lamb) Handi is a traditional Pakistani dish and equally popular in all the regions of the country. This delicious and tasty recipe. You can make it with boneless pieces of meat, yogurt, cream and other oriental spices.
Titanic Ice Cream:
Although all types of Ice Cream is available in Swat valley nowadays, but Titanic Ice Cream is still leading. It is available with Bunties or Chocolate and in many different flavors.
Breads:
There is a variety of different types of breads available in Swat valley. Some of the famous are Chapatti, Naan, Kaak, Roti, Sheermaal, Taftan, Paratha, Puri and Tandoori Bread.
Author: Fehmeeda Farid Khan