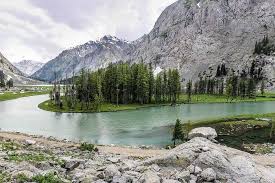 Introduction:
Pishin is a beautiful and fertile city. It is connected via Quetta, Balochistan. This was once the part of Pashtun belt. It remains the largest district comprising of Pashtun tribes. Pishin locates in the North-West of Balochistan. The Afghanistan border is in the East the valley.
Climate:
Summer temperatures of the area, reach up to 40 °C (104 °F). While in winters temperature drops below 0 °C.
Specification:
This area is famous for its fruit production. From there a vast variety of fruits especially apples are supplied to other parts of Pakistan.
Demography:
Most of the population is Pashtun. They belong to Tareen, Syed, Kakar, Achakzai, Durrani, Sanzerkhail Barakzai, Khiral and Ghilzai tribes. Some Christian families also live there.
The tehsils of Pishin are as follows:
Barshore
Khanozi
Bostan
Karizat
Nana Sahib
Woramzi Karbala
Sub Tehsil Toba Kakari
Brief History:
Pushin remains a part of Pashtun belt. The people played a vital role in Anglo-Afghan fights during the British Raj. The tribes from the area assisted Afghans by attacking British military convoys travelling towards Afghanistan. During WW-II, British forces built two air bases in the district. One was near the town of Pishin and the other in Saranan.
Salient Features:
This beautiful place is 50 kilometres away from Quetta. There are a number of fruit orchards. These orchards get irrigated by "Karez". Karez are of artificial springs. They are made functional by boring. Boring is a method of digging hole into the rocks to bring water level to the surface.
Attractions:
Bund Khushdil Khan is 16 kilometers away from Pishin. This is quite a unique and amazing man-made lake. Its calm, pleasant and serene environment attracts visitors. It is the best option for duck hunting in the early winters.
Accommodation:
There is a list of some accommodations:
Ajwa Hotel
Albaik Hotel
Sharjah Hotel
Almaida Hotel
Pishin Rest House